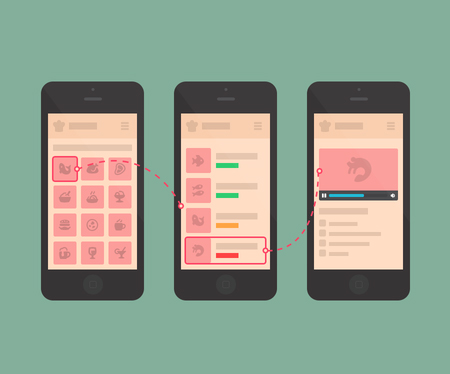 WE MAKE APPS
Our designers create original attractive apps for everyone from small businesses to corporate companies. We work closely with our clients and users to offer the best experience from planning to deployment and beyond.
THE IDEA
We can help define and refine your ideas to create a commercially viable application. With experience in various mobile frameworks, we can help translate those ideas into a working application.
INTERFACE DESIGN
Touch based phones have revolutionised the way user interfaces are defined and used. Taking an idea from concept, we can outline what the best user interface framework would be to provide the optimum user experience.
APPLICATION DEVELOPMENT
The various versions of mobile phone OS have all got their own unique characteristics. Designing applications for each version requires its own design and development methodologies. We can help eliminate this hurdle.
DEVELOPMENT & SUPPORT
Once the application is launched, we continue to offer support and optimisation services. Our team is available at hand anytime for support issues, bugs, upgrades, and new feature requests. If you're looking for iPhone app development in Essex then please don't hesitate to get in touch.