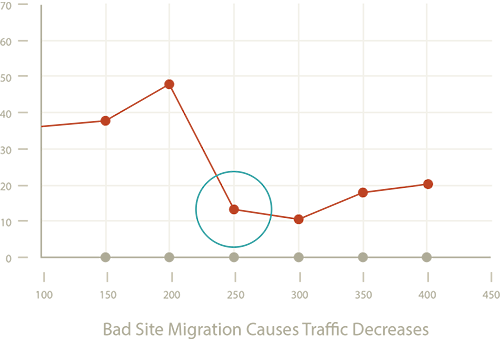 Why is site migration important?
When switching an old website over to a new one making sure certain aspects are covered is important to ensure you don't lose traffic and search engine rankings.
What to look out for
There are many things to look out when migrating a site, some of which include:
URL name changes
Meta tag data
Canonical URL's
Page content
We can work alongside you exisiting developer
Just because you don't use TomatoNetwork for your development doesn't mean we can't assist with your site migration. This not only ensures that your developer is covering everything from a compliance standpoint, but also helps with bug testing your new site.